Tombstone Movie
Affiliate Products - On our pages we recommend some items we use & love. Or there are links to items we've researched as helpful or have value. If you buy an item through one of those links, we get a small commission.  And as an Amazon Associate we earn from qualifying purchases. There is no added cost to you. To learn more, please see our Disclosure Page. Thank you for any purchases.
The Tombstone movie tells the story of Tombstone Arizona. About Wyatt Earp, Virgil Earp, and Doc Holiday while they lived here. How did they end up here? Why did they leave? Do you wonder what this Tombstone film is about? If you've never seen the flick:
Get a Tombstone Overview>
We love this Tombstone film. Each time we watch (1 or 2+ times a year!) we still love it!! Maybe you've already seen and loved it? Then tell us YOUR Favorite Quote>
Maybe all the critics haven't loved it (quite a few have). But then they don't live in this town, and live its history like locals do! We answer your questions about the Tombstone film, and get you some Tombstone movie unique information.
Haven't seen it & wonder if you'd like the Movie? Read on to see if you'll be convinced!
Where can you watch the Tombstone Movie? Like, is it on Netflix?
Rent or Purchase: Amazon has it on Prime, if you have DIRECTV - you can order it, or options via YouTube, Vudu, Fandango & Google Play.
It's available on Netflix, but Not In All Countries>
They say they have the full Tombstone Movie on 123MOVIES - we're not commenting further than that!
What are some other Tombstone's Best Scenes>
How about Insider Scenes>
---
Is the Tombstone Movie True?
Some see the Tombstone movie, not knowing much about the American Wild West. Or maybe they know about the Wild West. They watch Westerns, knowing they're not true stories. They ask themselves: "Is the Tombstone movie fictional?"
So, Is Tombstone Fictional? How much is true? Well, we know the town of Tombstone certainly isn't fictional! But the Tombstone film? It's based on fact, but all isn't exactly true. See Tombstone Film Truths>
Still we highly recommend you watch it!
Especially if you're planning a trip here (a terrific idea, we think!!). Because the Tombstone movie gives a good overview of the OK Corral gunfight history. A great head start for visiting Tombstone!
That shootout is the reason why this town is on the World Wide Map! The story is close enough though. It's when you get down to details that the script takes liberties.
---
You'll Love This Tombstone Movie Clip!
---
1993 Tombstone Movie Stats
---
Here are Some Things You May Like...
Check 'em out!
---
---
Tombstone Movie Cast
The prime Tombstone movie cast consists of...
Wyatt Earp -

Kurt Russell

Virgil Earp -

Sam Elliott

Morgan Earp -

Bill Paxton

Doc Holliday -

Val Kilmer

Curly Bill Brocius -

Powers Boothe

Johnny Ringo -

Michael Biehn

Ike Clanton -

Stephen Lang

Josephine "Josie" Marcus -

Dana Delaney
See All the Movie Cast & Crew Details>
Marshal Fred White - Harry Carey Jr.
Johnny Behan - Jon Tenney
Mattie Blaylock - Dana Wheeler-Nicholson
Billy Clanton - Thomas Haden Church
Tom McLaury - John Philbin
Frank McLaury - Robert John Burke
Big Nose Kate - Joanna Pacula
Mayor John Clum - Terry O'Quinn
Allie Earp - Paula Malcomson
Louisa Earp - Lisa Collins
Frank Stilwell - Tomas Arana
---
---
Tombstone Best Movie Quotes
People love so many of the quotes from the Tombstone movie.
[Tell us YOUR Own Favorites>]
Those from Val Kilmer, Tombstone's Doc Holliday, are probably the majority of terrific lines. Here are some of the most popular quotes from the Tombstone movie...
3 Quotes from Doc Holliday
in a Prescott AZ Saloon
Doc Holliday & Ed Bailey are gambling, Big Nose Kate is by Doc's side. Doc puts his arm around Kate as she brings him a drink. Doc says...

Kate! You're not wearing a bustle. How lewd!
Doc suspiciously (in Ed's opinion) wins a large amount with the hand. Ed's upset & tells him to get his money & get out. Doc shows his gun and replies...
Why Ed Bailey, are we cross?
Ed calls him a lunger & says he'd be nothing without his guns. Doc responds...
Ed, what an ugly thing to say! I abhor ugliness. Does this mean we're not friends anymore? You know Ed, if I thought you weren't my friend, I just don't think I could bear it.
---
Doc Holliday Quotes In Tombstone
Doc has been drinking all day & playing the piano in a bar. Cowboys are in town, living it up. Doc & Billy Clanton see each other on Allen Street. Tensions are high as a Cowboy, Curly Bill Brocius, has just shot & killed Marshal White. Billy says...

It's the drunk piano player. You're so drunk you can't hit nothin'. In fact, you're probably seeing double.
Doc responds...
I have two guns, one for each of ya.
It's just post the Gunfight at the OK Corral. Wyatt & Doc Holliday encounter Johnny Ringo. Wyatt tries to defer getting more trouble going with him & the Cowboys. But Ringo says...
You wretched slugs. Don't any of ya have the guts to play for blood?

Doc Holliday answers him, saying...
I'm your huckleberry. That's just my game.
---
What Did Doc Holliday Mean by I'm Your Huckleberry?
That was a familiar saying in the Old South. Essentially it means
I'm your man or 
Just name the job & I'm there, or 
I'll indulge you, or 
If that's what you want, I'll accommodate!
---
---
---
Tombstone: Movie Facts & Fictions
The question has been asked: Is Tombstone fictional? Certainly the script wording is nearly all conjecture. Some lines are factual, though. They're taken from newspaper accounts, and from trial details.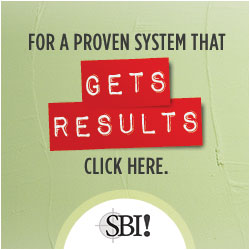 Let's compare some actual movie happenings with facts from real Tombstone History. How do they compare?

Did Doc Holliday Save Wyatt Earp's Life?
TRUE - Wyatt felt Doc Holliday saved his life in Dodge City, when Texas Cowboys were free-wheeling through town. That's when their friendship truly started. The film was essentially accurate there.
Was Wyatt Earp a Life-Long Upstanding Citizen?
MISLEADING - Wyatt began his law career in Wichita Kansas, before going to Dodge City. But he wasn't the law abiding angel the Tombstone movie makes him out as. He started downhill when his only verified legal wife, Urilla, died. She was pregnant, so he also lost the child. He never had another. He was arrested numerous times, worked in brothels, escaped from jail, got into fights, etc. Once he became a Dodge City lawman, he settled down a bit. Still he had many questionable experiences in His Life.
Were Wyatt & Mattie Actually Married?
FALSE - Mattie Blaylock, a former prostitute, wasn't rightfully married to Wyatt. She was his "common-law" wife, who used his name. It wasn't legally binding. She was with him from about 1872 to 1881.
What do Doc Holliday and Ringo Say in Latin?
TRUE/FALSE - Doc Holliday was familiar with Latin. His early education covered that, as well as Greek. Ringo may have studied it on his own, if he even spoke it at all. So did this conversation really take place? Not at all likely. But what's the translation for what Doc and Ringo said in the Tombstone movie in Latin?
Doc: In vino veritas [In wine there is truth]
Ringo:  Age quod agis [Do what you do]
Doc: Credat Judaeus Apella, non ego [Let Apella the Jew believe, not I]*
Ringo: Juventus stultorum magister [Youth is the teacher of fools]
Doc: In pace requiescat [Rest in peace]
*A phrase historically used by Romans to disparage Judaism's conviction of God's reign influencing all life's activities1
Did the Earps Want to Get Away From Law Professions?
FALSE - Virgil Earp wasn't against being a lawman for a living, as portrayed in the movie Tombstone. He was already appointed U.S. Deputy Marshal of the before arriving. U.S. Marshal Crawley Dake contacted him when he was still in Prescott AZ. He also regularly used his willing brothers Wyatt & Morgan as deputies when he needed help. Not seen in the Tombstone film were brothers James & Warren, who also lived in town. James never got into law enforcement, but Warren Earp was also deputized on occasion.
Did Curly Bill Murder Tombstone's Marshal White?
TRUE/FALSE - Yes, Tombstone Marshal Fred White was shot by Curly Bill Brocius. But White confirmed before dying, that it was accidental. White grabbed the end of the barrel, jarring it. That caused the gun to go off.
Did Wyatt & Virgil Earp Lead their Family to Tombstone?
SOMEWHAT FALSE - Virgil first prompted the move, when he was offered the Deputy U.S. Marshal position. The three Earp brothers who first arrived arrived to Tombstone in late 1879 didn't include Morgan (unlike in the Tombstone movie). Instead James and his wife Bessie arrived with Wyatt and Virgil.  Morgan and their other brother Warren, arrived the middle of 1880.
Did Doc Holliday Kill Johnny Ringo?
FALSE - Doc Holliday didn't kill Johnny Ringo, that's extremely far-fetched. It's most likely that Ringo committed suicide. Other theories float around, but they're generally refuted, not given credence by most authorities. His body was found in an oak tree grove near Turkey Creek. He was buried nearby. You can visit the site. It's a few hour's drive from Tombstone.
How and Where Did Morgan Earp Die?
FALSE - Morgan Earp wasn't in the Oriental Saloon when he was shot & killed. What's true is he was playing pool. But in Campbell & Hatch's Saloon & Billiard Parlor, half a block West down Allen Street. Today it's Red Buffalo Trading. Go inside to see the actual spot where he was gunned down, dying that night of March 18, 1882.
---
Tombstone Film Locations
Was the Movie Tombstone Filmed in Tombstone?
FALSE - No, it wasn't. It was filmed in Old Tombstone (Studios), in a constructed movie set in Mescal Arizona, and numerous sites around Cochise, Santa Cruz & Pima Counties. The town lay-out on Allen Street is mostly wrong on the Tombstone movie set. Schieffelin Hall is seen at the end of Allen Street on the set, as if it ends in a T - Not! It's located on a Northeast corner of Fremont Street. Campbell & Hatch is next to the Oriental in the film - Not! It's midway down the other block, West, past the Crystal Palace.
Was all the Earp Family at Morgan Earp's Deathbed?
FALSE - Louisa (Lou), Morgan's wife (probably common-law) was not in town when Morgan was murdered. She was at her in-laws in California, in the first settled area of what's now Oakland. She was in Tombstone for a short time, arriving after Morgan already got to town. She only stayed a few months and returned to California before he was killed.
1993 TOMBSTONE FILM FANS - Can you point out any other fact vs. inaccuracy points in the TOMBSTONE MOVIE? Please let us know, and we'll verify & then include them here. Just Comment on Them below.
Do you love Tombstone AZ stuff? We do!
Check these out...
(highly recommend the 1st item - pretty interesting!)

Your Own Favorite Tombstone Movie Quotes
& Fact Vs. Fiction Finds
We'd like to hear your favorite quotes from the Tombstone Movie. There are so many. Give us your own contribution! Comment on them here...
Or tell us anything you've discovered in the Tombstone movie that you feel doesn't compare correctly with the true history of Tombstone. We want to know! 
---
Watch a Tombstone Movie
Behind The Scenes Clip
---
References
1 IMDb (1990-2019) Tombstone (1993) trivia (91). Retrieved from m.imdb.com/title/tt0108358/trivia
---
---
The Tombstone Film
Get all the inside background lowdown on the Tombstone movie - very interesting read! 
---
Here's a synopsis of the Tombstone video's script to hash out what's essential to take away. Sort of like "Cliff Notes" for the Tombstone Movie! It all begins with Wyatt Earp...
As settlers moved West, towns sprung up with much lawlessness. Men were hired to keep peace when possible. Wyatt Earp held that position in Dodge City, Kansas. His technique was talk first. If that didn't work, then clubbing heads with his pistol handle.
A cattleman who suffered from his pistol butting came up behind him one day, about to shoot. A man named John Henry Holliday quickly intervened, shooting the cattleman down. Doc Holliday saving Wyatt's life began their life-long friendship.
After that Wyatt meets his brothers & their wives in Tucson: Virgil & Allie, and Morgan & Louisa. By Wyatt's side is his common-law wife, Mattie (who's craving Laudanum). They're going to Tombstone to begin gambling concessions & mining investments.
At the same time Doc Holliday's in Prescott AZ. Gambling is his living, since he can't continue his dentistry profession after contracting tuberculosis. His partner is his lover, Hungarian born Kate Horony, known as Big Nose Kate.
Soon after the Earps get to Tombstone, Cochise County Sheriff Johnny Behan introduces himself. Seems like he's a blow-hard braggart. 
They meet town Marshal Fred White. He tells them local hell-raisers called the Cowboys run rampant over the town. That you can spot them by the red wild-rag sash they wear. He tries not to mix it up with them if possible. He talks about all the 24 hour saloons on Allen Street with women & gambling. He mentions the Oriental is different, high rollers avoid it.
Wyatt enters the Oriental Saloon. Talks to bartender/owner Milton Joyce, asking why it's so dead. He states a dealer took over the gambling, intimidating & abusing everybody. Wyatt goes over, confronting him: he's taking over the dealing. Wyatt uses his old lawman technique, and it works. 
Doc Holliday & Kate show up in Tombstone, meeting up with Wyatt. 
Virgil appears just as two gamblers exiting the Crystal Palace engage in gun-play. Marshall White confiscates their guns. The Stagecoach pulls up and a traveling theater troupe gets out, scheduled to perform. An actress, Josephine is with them. She and Wyatt make eye contact.
The Earps take their wives to the play at Schieffelin Hall. Sitting next to Wyatt, Marshal White points out all the Cowboys there. Noteworthy are: Billy Clanton, the youngest Clanton son, a wild one; Tom & Frank McLaury, local ranchers; Frank Stilwell, local entrepreneur with a questionable past. The big boys: Curly Bill Brocius, Old Man Clanton's enforcer; Johnny Ringo, a dashing looker & sharp-shooter. Old man Clanton, rancher, the Cowboys "leader" so to speak, isn't there. Ike Clanton is his oldest son.
After the play, Wyatt heads to the Oriental to earn by dealing Faro. Curly Bill, Johnny Ringo & Ike Clanton come in, confronting Wyatt & Doc Holliday. There's an exchange in Latin between Ringo & Doc. There's a memorable, amusing scene between the two. Josephine is there with Johnny Behan, but inquires about Wyatt.
The Cowboys are on Allen Street firing their guns in the air. Marshal White confronts Curly Bill. Bill shoots the Marshal. 
Wyatt runs up, cold-cocks Bill with his pistol. There's a confrontation between the Cowboys & Earps, as Curly Bill is hauled off to jail. Marshall White dies.
Curly Bill is released since no one testifies against him. Mayor Clum asks Virgil & then Wyatt to take the Sheriff's job. They refuse. But the next day Virgil takes a position as "Town Marshal A.T." [Arizona Territory]. Morgan also was deputized.
Wyatt rides his horse into local mountains. He encounters Josephine (Josie) & they have a flirtatious encounter. Could be more, but Wyatt feels guilty. He goes back home & Mattie's in bed, high on Laudanum. He suggests moving on together, having adventure. She says he's crazy. He's put off, disgusted.
Wyatt finds Doc in the Oriental playing Poker with Ike Clanton. Doc wins and Ike accuses him of cheating. There's a ruckus. Virgil steps in to cool it down. As Doc tries to leave he collapses. Kate's at his side, as they bring him home. Dr. Goodfellow attends to him.
In the morning Ike Clanton is still drunk, mouthing off about being cheated. More Cowboys come into town. Things look ominous. Wyatt notes this, asking to be sworn as a law officer. 
The Cowboys are walking the streets together. Doc Holliday gets out of bed, finds the Earps & says he's heard Cowboys are gunning for him. Wyatt says he shouldn't be concerned, it's not his problem. Doc is hurt his friend feels that way. The Cowboys go by the OK Corral. Milton Joyce finds Virgil, tells him the Cowboys have been saying they're going to take care of him.
Wyatt & Virgil discuss the situation. Virgil states the Cowboys are breaking the law, they're armed. Wyatt says wait on it. But Virgil makes the call to go find the Cowboys. They start walking. John Behan intercepts the Earps stating don't worry, I've disarmed them. They continue anyway.
They arrive at the lot next to the OK Corral & see the Cowboys. Virgil announces he's going to arrest them. The gunfight occurs. At its finish, Behan, who was nearby, enters announcing that the Earps & Doc are under arrest. Wyatt tells him no, not today.
The Cowboys' funeral procession goes toward Boot Hill with a banner saying "Murdered on the Streets of Tombstone."
Wyatt & Mattie have a confrontation about Josephine. Josie & Johnny Behan (who've been seeing each other) have a confrontation about Wyatt.
Ringo & Curly Bill have a post-gunfight confrontation on Allen St. with Doc, Wyatt & Virgil. Doc & Ringo get really heated & almost get into it!
A shotgun blast enters Virgil & Allie Earp's home, when all the women are inside. A voice calls out "Everybody Dies!"
Virgil's walking on Allen St., by the corner of 5th, in the evening. Suddenly he's struck on the left by gunshot. He enters the Oriental for help from brothers Wyatt & Morgan. They get him to a hotel room & Dr. Goodfellow attends to him. Allie's at his bedside, learning his left arm will be useless.
Morgan's in the Oriental shooting pool. Wyatt tries to discourage him from being out: let's go home. Morgan shows Wyatt he now has Virgil's badge. Morgan continues playing & shots ring out. Wyatt looks up & sees Morgan slumped over the table, cries out "NO!" Dr. Goodfellow arrives, trying to dislodge the bullet. But Morgan dies. Wyatt explodes with grief.
Wyatt, Virgil & their wives take Morgan's coffin & leave Tombstone by stagecoach. The Cowboys, Behan, Josie & Doc note them leaving.
The Earps get into Tucson by train, stopping on the way to California for Morgan's burial. Wyatt gets off & there's an attempted ambush on him by Ike Clanton & Frank Stilwell. Wyatt's unharmed, but shoots & kills Stilwell. Clanton gets away.
Wyatt returns to Tombstone. He and Doc gather men to get the Cowboys. He's got Federal warrants, but lets them know it won't fly for local & county law. They're all in. He swears them in with Federal Marshal badges.
They ride throughout Cochise County following trails of the Cowboys Wyatt believes are involved in killing Morgan & maiming Virgil. Doc Holliday's along, so sick he's barely able to keep upright in his saddle. They track these Cowboys & kill them, including Curly Bill.
They get to the Hooker Ranch, where they leave Doc as he's so weak he's about unconscious. 
Ringo rides into a creek area & there is Doc Holliday. They have a confrontation, shooting it out. Ringo dies with a bullet in his head. Wyatt gets there amazed!
In a Denver hospital, Doc is on his death bed. Wyatt is there. They have a last visit.
A Denver Theater presents "H.M.S. Pinafore" with Josephine in its cast. Wyatt enters the dressing room to find Josie. He offers her his lifelong promise. She accepts. As they get a train out of town, reporters try to speak to them, but they ride away...
Don't Miss Out - Stay in the Loop! Subscribe Today!!

FREE GIFTS With Sign Up: Wyatt Earp in Dodge City Timeline
PLUS Tombstone Custom Photo Album for Download
Remember we value your privacy. We only use your email to send you our bi-monthly newsletter.
---