Stephen Lang was born on July 11, 1952, in Manhattan, New York City. He is the youngest child of the late Theresa and Eugene Lang, the latter having been a famous entrepreneur and philanthropist in New York. Lang's mother was of Irish descent, while his father was Jewish with his grandparents being emigrants from Hungary and Russia.
Lang is a highly respected and revered actor on TV and in film, but also notably on Broadway. Having been born and raised in New York, he developed a love for theater at an early age but his professional career as a theater actor only received acclaim in 1984, when he played a role in Dustin Hoffman's "Death of a Salesman."
One of his most recognized roles early in his film career was portraying Ike Clanton in Tombstone, one of the outlaws in the group called The Cowboys. His role was not a major character, but it provided the plot's comic relief and because the movie is a cult classic, it is known to be one of Lang's most memorable portrayals on film.
Stephen Lang as Ike Clanton in Tombstone
Stephen Lang was cast as Ike Clanton in Tombstone, one of Western genre movies' most celebrated films. When it was launched in 1993, Lang was still virtually unknown in Hollywood, and thus, played a small role in the film in the character of Ike Clanton.
Clanton was a member of The Cowboys, which was a group of outlaws that often got in trouble with lawmen in the West. He was also present at the gunfight in O.K. Corral in Tombstone, Massachusetts, on which the movie is loosely based. Clanton was unarmed during the gunfight and ran.
In the movie, Lang portrays Clanton as second-in-command of The Cowboys and butted heads with Doc Holliday, which was played by Val Kilmer.
Stephen Lang's Acting Career
Stephen Lang's acting career began in theater. His earliest work that garnered the attention of Hollywood was Dustin Hoffman's Death of a Salesman in 1984. In the following year, the play enjoyed a TV adaptation, where Lang played the same role.
Another one of his Broadway roles was portraying the character of Lou in The Speed of Darkness, which garnered him a Tony Award nomination in 1992.
Lang may not have achieved superstar status in Hollywood but he has an impressive portfolio of small roles across TV and film. Among his most notable films included playing Babe Ruth in the film, Babe Ruth, in 1991. Other major roles in movies he had include Project X in 1987, Braven in 2018, and Mortal Engines, also in the same year.
On TV, he is well-known in Steven Spielberg production Terra Nova, 2021's The Good Fight, 2012's In Plain Sight, as well as Psycho in 2009. He has also had small roles in many TV series such as SVU, The Fugitive, Law and Order, The Rookie, and many others.
Despite having roles in many films, movies, and plays, it was his portrayal of Stonewall Jackson, a Confederate General, that made heads turn in Hollywood. He played the general in the 2003 film, Gods and Generals, for which he received critical acclaim for his acting.
But it wasn't until he got the role of villain Colonel Miles Quaritch, in the James Cameron sci-fi movie, Avatar, that Lang received international fame. Avatar is the biggest blockbuster movie in history, having earned over $2 Billion worldwide upon its release, making it the highest-grossing film of all time.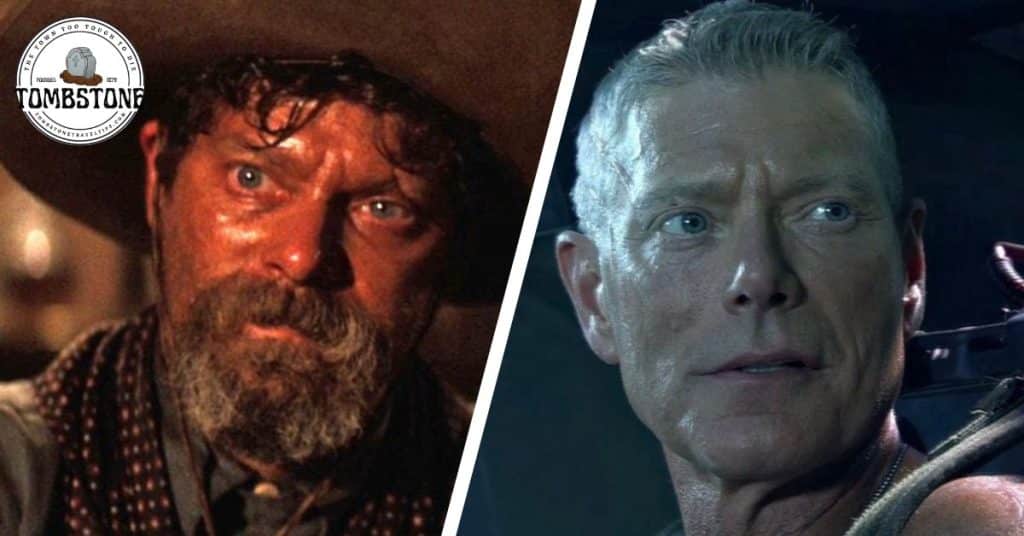 Stephen Lang's Personal Information
Stephen Lang comes from a wealthy family, as his father was a multi-millionaire who founded the "I Have a Dream Foundation." Lang's father, Eugene, was a prominent entrepreneur who started REFAC Technology Development, which owned several licenses and patents.
Before his death, Eugene gave away his fortune to charity, about $150 Million, without leaving any inheritance to his children. He believed giving his children good education was enough to make them self-sufficient adults.
Even without an inheritance, Lang thrived in his chosen field, becoming one of the most hired actors in Hollywood. He has been married to his wife, Kristina Watson, since 1980, and they have 4 kids together, including Lucy Lang, who is a New York State Inspector General.
Aside from being an actor, Lang is also a film producer and playwright. He has produced several films and has written out-of-Broadway plays.
Furthermore, Stephen Lang has enjoyed several nominations by different award-giving bodies throughout his stellar career. Some of these include a Tony Award nomination, MTV Movie Awards, Teen Choice Awards, Drama Desk, Outer Critics Circle, and Graze Prize. He won one award for his work in Avatar, having won the Saturn Awad for Best Supporting Actor.
Stephen Lang Fun Facts
Stephen Lang was intoxicated during the filming of Tombstone. This was because his character, Ike Clanton, was drunk for most of the film, and Lang wanted to embody the character to the tee. Director George P. Cosmatos, confirmed this when he said that Lang would drink between takes to make Ike Clanton come to life when the cameras rolled.
Ike Clanton has a soft spot in Stephen Lang's heart. In an interview done by Smashing Interviews magazine in 2011, Lang was asked what his favorite character was in all of his films. Lang said he has a special affection for Ike Clanton because he loved his bravado despite having nothing to back it up.
His acting idol and role model is Paul Newman, as revealed in the same interview.
He does weightlifting and yoga to keep in shape, as he wants to achieve a balance between strength and flexibility.
Swarthmore College, his alma mater, gave him an honorary degree as recognition for his work in theater, TV, and film.
He is set to star in Avatar 2, released in 2022; Avatar 3, to be released in 2023; and Avatar 4, to be released in 2024.
Summary
Stephen Lang is a distinguished and highly respected actor in Hollywood, with one of his most recognizable portrayals in the star-studded Western film, Tombstone. Though the role of Ike Clanton was a minor one, it helped set the stage for Lang's Hollywood career.
Since Tombstone, Lang has won numerous awards for his work in TV, film, and theater, and he is widely known internationally, as the brutal villain in James Cameron's Avatar.