Intro
Maria Izabella Magdolna Horony was her given name at birth on Nov. 7, 1850 in Hungary. Her family immigrated to the U.S. when she was almost 10. Living in Davenport Iowa, she was called Mary Katherine Horony.
When she was 15, both her parents died within one month of each other. She then lived in a convent school, but eventually ran away. Stowing away on a Mississippi river boat.
Captain Fisher discovered her, but with the schedule couldn't return her back home. As he shepherded her on board, they became friends. She disembarked in St. Louis, began calling herself Kate Fisher.
Her subsequent life had many twists & turns, even you could say: adventures. But at age 22, there in St. Louis was apparently when she first met John Henry (Doc) Holliday. He was there in his 1st dentistry practice. She claimed they married afterwards. But some sources say they 1st met in Deadwood SD, or in Fort Griffin, TX. But now we'll jump ahead to focus on Arizona, particularly Tombstone.
Wyatt's Influence
It's now Oct. 1879. Wyatt Earp & family arrived to Las Vegas, New Mexico. Where Kate & Doc have lived over a year. Wyatt told Doc of silver strike prospects in Tombstone Arizona. Kate, disliking Wyatt, overheard & voiced objections. Apparently it's then her nickname began: Wyatt started calling her "Big Nose Kate" for his perception of her "nosing in" where she didn't belong.
The next day, with Wyatt, they headed to Prescott AZ, where Virgil Earp lived. Kate wasn't happy: 1)not trusting Wyatt, 2)their lives being disturbed. Kate & Doc settled into a Prescott hotel.
Doc found Prescott's faro tables lucrative. Dec. 1879 Wyatt insisted it was time to get to Tombstone. Precipitating what Kate called their "first disagreement…since we had been married." Kate wanted to stay in Prescott. Doc told Wyatt he'd meet him there later. Not wanting to quit his gambling gains.
On To Tombstone?
Kate kept emphasizing Doc's excellent Prescott gambling takes. Doc settled in, until a letter arrived from Wyatt. It persuaded Doc to head on to Tombstone. Kate was distressed, saying: go tie yourself to Earps, I'll go to Globe Arizona. Doc said alright, I'll join you there soon, since I probably won't like Tombstone. They split in March 1880.
In Globe, Kate opened a boarding house, catering to miners. She admitted how much she missed Doc. He missed her also, enough to write her regularly. He wanted her to visit him in Tombstone. But she still hated (in her view) Wyatt's influence on him.
Three Times to Town
Within the next year she visited Doc in Tombstone 3 times. She claimed his personality changed, that he treated her coldly. When together he seemed detached. She blamed Wyatt for this deviation.
1st Visit: She arrived in town to see Doc with another woman. She threatened her with the large knife she carried.
Doc lived in a 6th St. Boarding House. March 20, Doc away on errands, Kate got ready for dinner out. Seeing a news article of a March 15, 1881 Wells Fargo stage robbery. Kate remembered Doc's actions: 1)March 15 Doc visited William Leonard, who's later accused of Wells Fargo robbery. 2) 3/20: Doc hurried in saying he couldn't go to dinner, having precise work to do. 3)Later Warren Earp delivered to Kate, Doc's note: send his rifle. 4)Doc came home that night very late, without his rifle. 5)A few days later Doc brought the rifle back.
Doc was under suspicion for the stage robbery. Kate was also suspicious. Adding to her feeling was Warren at their door saying Wyatt wanted to see Doc. Kate said he was with Wyatt for 2 hours & acted distressed upon return. Calling Wyatt a fool.
Kate tried to get Doc to leave for Globe with her. She remembered Wyatt's persuasiveness over Doc: "I came to realize when I could not overcome that…" Kate returned to Globe in April 1881.
2nd Visit
June 1881 Doc asked Kate to celebrate Independence Day with him in Tombstone. She arrived just before the 4th. Doc was drinking heavily, soothing his worsening TB symptoms. Immediately Kate joined him in alcohol binging. Adding to that was their public clashes on into July 4.
Oriental owner Milt Joyce was feuding with Doc. Upset Kate, was teary-eyed while returning to their room to sleep. Joyce & Sheriff John Behan saw Big Nose Kate & corralled her. Plied her with more drinks? Behan got her to Judge Spicer, who gave her the 3rd degree. Kate says asking leading questions to her while inebriated.
She says she told him: "I was positive of nothing and would not swear to anything…" Yet earlier she'd signed an affidavit saying Doc told her he'd killed the robbed Wells Fargo stagecoach driver & a passenger. Apparently was too drunk to remember. Behan supplied the affidavit to Spicer, who issued an arrest warrant for Doc.
Still tipsy July 5 midday, Virgil Earp arrested Big Nose Kate as "drunk and disorderly" & sequestered her in a Cosmopolitan hotel room. Kate reported the browbeating circumstances of her statements/affidavit. Doc's charges were dismissed July 9.
After Kate's release, she felt Doc really turned against her. Wyatt & Virgil urged Doc to get her out of town. Kate believed Wyatt then tried to have Napa Nick do her in out in the desert.
Big Nose Kate went back to Globe. Soon her business went up in flames & she lost all. She believed the Earps were behind it.
Together Again
Doc left Tombstone by Aug. 1881's end. The next sighting of Doc & Kate is in Tucson Arizona. Apparently they made up & were there for the San Augustin Festival, the city's Patron Saint.
They enjoyed their time together in Tucson for almost 2 months. They found saloons in which Doc could gamble. Probably set up Faro banks & earn a wagering living. Kate said they liked a saloon on Meyer Ave.
Looking South Between Jackson & Ochoa
Now The Horse Would Be About at the North End of the Leo Rich Theater.
Today Meyer is gone from that closer in area.
Which is now part of the Convention Center complex.
Could any of those awning entrances be a saloon? We're not sure. From our research we do know of TWO ON Meyer. 1) The Union Saloon. Somewhat North of the above 1880 photo. About where La Zia Native Arts is today.
BTW – Meyer Street is an error – it's Avenue.
2) The luxurious Palace Hotel. Their saloon served all drinks, had billiards, a stage & a basement gaming room. Seems almost across from the Union. We'd imagine that Doc would've frequented any/all of these places. But there's one that's definitely specific!
In the Congress Hall saloon is where life again changed for Big Nose Kate. She was watching Doc at the Faro table. Suddenly Morgan Earp was there signaling Doc to take a break.
Note the article's date: Speaking of the San Augustin Feast
that Big Nose Kate & Doc attended.
Morgan had a message from Wyatt. Doc was needed in Tombstone because of predicaments dealing with cowboy Ike Clanton. Doc wanted Kate to stay in Tucson while he went to Tombstone. He'd return for her. Big Nose Kate nixed that idea. They both traveled to Tombstone via train & wagon.
Area to be Developed as "La Placita Park"
Kate's Last Tombstone Days
Arriving to town, they secured a Fly's Boarding Room. Kate stayed in the room, while Doc went with Morgan at the start of the new day: nearing 1am, Oct. 26, 1881.
When Doc returned later, Kate discovered he & Ike Clanton "had some words in a restaurant."
In the morning Ike Clanton came to Fly's Gallery door looking for Doc. Mrs. Fly answered, saying Doc wasn't there. Kate knew he was actually still sleeping. She let Doc know Ike had been there, armed, looking for him. Doc replied "…he shall see me." Doc got up, told Kate to get breakfast on her own.
Kate stayed put instead. She claimed she viewed the OK Corral Gunfight from a side window. When over, Doc came in their room saying "Oh, this is just awful…" Kate dressed his hip wound & he left to confer with the Earps. Over the next 3 days an inquest had Doc & the Earps jailed & charged with murder
Kate claimed during the inquest she stayed in their Fly's room, but contributed $75 to Doc's bail. Doc sheltered with the Earps at the Cosmopolitan. During that time Johnny Ringo twice came by for Kate's trade favors. He advised her to leave town to avoid revenge trouble brewing. With $25 left, she couldn't, so Ringo gave her $50. It was Nov. 1881, she exited Tombstone. Never to return. Back to Globe, reviving her business there.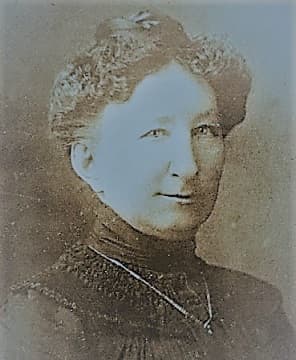 Prime source info here – According to Kate: The legendary life of Big Nose Kate, love of Doc Holliday by Chris Enss.
Kate's Local Postscript

Most Tombstone Arizona devotees know of Big Nose Kate's Saloon on Allen Street in Tombstone. Was it named for her because she frequented that place?

When Kate was in Tombstone, the building now housing Big Nose Kate's was where the Grand Hotel had been. Kate may have entered it a time or two. But maybe not ever. The bar inside the Grand was more of a Cowboy hangout. Burned down May 26, 1882. Evenutally rebuilt, but never as the Grand again. Now a fun place to visit.
---
Historical places & events create curiosity for facts about people who roamed the Tombstone area & the Old West. What's the true story? Can we discover the authentic history?
And we enjoy sharing what we find with you.
We hope we'll see you in town sometime, (soon we hope, in the near future!) seeing areas where they spent time – back in the 1800s.
Let us know if you'll be going to an upcoming event! Tell us how you liked any of them, or what you visited here! Just reply to this newsletter for easy input! (Let us know if we can use your comments – & how to credit you.)
---
---