Virgil Earp, second child of Nicholas and Virginia Ann (Cooksey) Earp. Born July 18, 1843 in Hartford Kentucky, called Virgil Walter Earp. The family moved to Monmouth, Illinois. Then to Pella Iowa in 1850, when Virgil was 7 years old. That's where he spent his childhood, on the family farm.
What's Your Virgil Earp Question?
---
Virgil Earp: Adolescent to Adult
When 16 years old, Virgil met Magdalena C. Rysdam, nicknamed Ellen. A Dutch immigrant from Utrecht, Netherlands. Born October 25, 1842, she was eight months older than Virgil. The two of them eloped, possibly in Oskaloosa or Knoxville Iowa on September 21, 1861.1-6 
With no documentation, possibly it was never legal. There's some evidence they gave false names of Walter Earp and Ellen Donahoo.7
Both their parents opposed the union. Hers because they wanted Dutch suitors. Nicholas Earp, and his wife Virginia Ann were opposed because they felt the two were too young to marry.2 Despite the objections, they stayed together for a time.
The American Civil War started April 12, 1861. Virgil's father Nicholas was a Southern man, but against slavery, and didn't believe in secession.
He joined the Union, serving as U.S. Provost Marshall. He found and drilled local recruits.
Virgil enlisted with the Union Army. He had to wait until he was 18 years old. Older brothers Newton and James had already enlisted. Thus he left his young family to serve the Northern cause.
Virgil Earp Has a Daughter
On January 7, 1862 Virgil and Ellen had a baby girl, named Nellie Jane.3 His infant daughter was only 7-1/2 months old when Virgil left for the Illinois Volunteer Infantry on September 21, 1862
Virgil Earp's Description in Military Records
Virgil had a 3-year commitment. Virgil Earp's height was 5 foot, 10 inches. He had fair skin and hair, blue eyes. Job listing: farmer. Interestingly he was called unmarried.7 Assigned to a company stationed mostly in Tennessee. Virgil's service wasn't remarkable or heroic. His rank stayed a Private.
One incident required court martial: military property was lost under his responsibility.11 His sentence was two-week's pay penalty. He served three years, then was honorably discharged.4
About midway in Virgil Earp's Union service, rumor reached home. That he'd been injured and killed. Ellen heard this, believing she was now a war widow. She likely felt it would be difficult on her own with a child. Probably her father, along with Virgil's father, liked her believing this hearsay.
In early 1864 Ellen married immigrant Dutchman, John Van Rossum. Soon thereafter they joined a wagon-train trekking for the Pacific Northwest.
Many Dutch immigrants headed that way, retreating from the war. Avoiding draft subjugation and its problems. Her husband, John, was a leader for this nearly 2000 mile trip. She helped, driving a wagon over the Oregon Trail. They arrived in Oregon City six months and many dangers later.5
---
Virgil Earp's Post War Years
Virgil Earp, alive and well, received his army discharge on June 26, 1865. Returned to Pella Iowa to reunite with his family. But they were gone. He probably heard why they left, and didn't pursue them. The Earps had also gone by wagon train to San Bernardino California in 1864. Father Nicholas Earp rented a farm there, on the Santa Ana River.
Virgil rejoined his parents and siblings. He noticed younger brother Wyatt was restless, not liking farm-work. He took Wyatt and they both began teamster work.8
Virgil drove the stagecoach. He taught 17-year-old Wyatt the business, as a helper, a "swamper." Wyatt rode the shot-gun seat, helped with loads, and relieved Virgil driving. Their route was Los Angeles to Prescott Arizona, sometimes to Salt Lake City.7 Later on to Wyoming, building the railroad.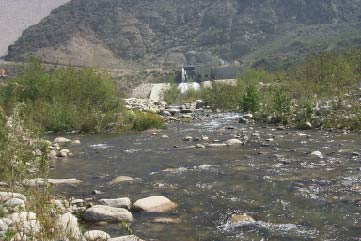 At some point Virgil and Wyatt went their separate ways. Wyatt continued his own adventures. Virgil went back to Pella Iowa for awhile, working multiple jobs.
---
Virgil's Next Marriage
Farming wasn't working out. None of the sons liked it. Virgil's father moved the family again in 1868, to Lamar Missouri. Nicholas became the Justice of the Peace.
Virgil Earp joined the family. Nicholas officiated the ceremony between Virgil and 17 year-old French immigrant Rosella Dragoo on May 30, 1870. Then no further word of Rosella. Possibly her parents objected to the marriage. Maybe annulled? Did she succumb to a deadly illness of the day? No records to tell.
Virgil Earp's Everlasting Love
In the 1870s, Virgil left Lamar Missouri, winding up in Council Bluffs Iowa.
He met waitress Alvira Packingham Sullivan, called "Allie." Meant to be, they stayed together for life.
Allie was born in 1874 in Florence Nebraska. She was 25 when Virgil came to town. Soon they were traveling around together.11 
Mid 1876 they were in Dodge City, Kansas. Wyatt Earp was there, as assistant Marshall.
Virgil hooked up with Wyatt. The Earp brothers often tried to stay near each other. Virgil was deputized by Wyatt for a short time.
---
Virgil Earp in Arizona
Virgil Goes to Prescott
Virgil Earp moved with Allie to Prescott Arizona in July 1877.9 He worked various jobs while living there. As a mail carrier, then in a sawmill. An incident gave Virgil opportunity for immediate deputizing as a lawman.
On Thursday, October 18, 1877 an opportune gunfight came his way. Local Prescott newspaper, the Weekly Arizona Miner, ran an October 19 report. Virgil was on the street with the Sheriff, and a U.S. Marshal. A couple of outlaws were in Jackson & Tompkins Saloon [at 134 Montezuma St.17]. They were abusing customers and shot at a dog. Prescott Constable Murray came in, ordering them out of town. [And these guys were outlaws: wanted for murder elsewhere!17]

The two outlaws rode through the streets shooting their pistols "to the right and left." Just like you see bad guys doing in Westerns! The Constable got Sheriff Bowers, Marshal Standefer, and Virgil "Mr. Earb" [sic] to help. Virgil didn't even own a horse at the time - carrying his Winchester rifle, he tracked them on foot!17

They followed the outlaws. Cornered them, surrounding them at Granite Creek. Shot both outlaws. The one named Tullus was dead. The other: Wilson, alias Vaughn, was shot in the head, but alive. Didn't survive much longer, though.17 A jury determined the action was conducted in the "proper discharge of their duty."10
From this incident, Virgil became well known in Prescott. In early March 1878, the Village Council met. They gave Virgil an authority position, close to law enforcement: Night Watchman.
Patterson, Caldwell & Levally, a Prescott freight company, offered him a stagecoach driver job. Passengers were Arizona Territory Secretary of State, John J. Gosper, and Crawley P. Dake.11 These fortuitously lucky meetings eventually brought him to Tombstone Arizona.
On November 1, 1878, Virgil Earp announced his candidacy for Prescott Village Constable. The local Arizona Weekly Miner newspaper supported his election.
The election results were published November 8, 1878. Virgil Earp won by just over 100 votes. He resigned as Night Watchman. Virgil and Allie seemed settled in to life in Prescott.
Earp Brothers Plans for Tombstone
Virgil Earp's brothers were scattered about the West at 1878's end. They wrote each other into 1879, discussing possibilities. Virgil noticed action in Tombstone, Arizona: the silver discovery. This new southern Arizona town was on the move!
Crawley P. Dake was Arizona Territory U.S. Marshal. Stage robberies in southern Arizona were a problem. Dake wasn't getting much requested Federal help to solve this. So he began doing things his own way. Autumn 1879, he offered Virgil Earp the job of Deputy United States Marshal.12
Virgil was ready for this move, if Allie wasn't quite. 
Some bothersome issues were reported in Prescott's Arizona Weekly Miner:
Virgil faced a Grand Jury investigation of charges from someone named Roggen on June 25, 1879. 
Dismissed in November of that year. 
On October 3, 1879 Frank Schultz accused Virgil of assault.
Virgil faced a Grand Jury investigation of charges from someone named Roggen on June 25, 1879. 
Dismissed in November of that year. 
On October 3, 1879 Frank Schultz accused Virgil of assault.
Virgil informed his brothers he was moving to Tombstone Arizona. James, with wife Bessie, came to Virgil's home that autumn. Followed by Wyatt with Mattie Blaylock, and Doc Holliday with Big Nose Kate. All the brothers looked forward to new opportunities in Tombstone.
Virgil Earp accepted the position of Deputy U.S. Marshal on November 27, 1879. In an interview, Virgil said, "I went from Prescott to Tombstone as Deputy United States Marshal."9 The Earp group left Prescott, arriving in Tombstone early December. Doc Holliday and Big Nose Kate didn't travel with them, staying behind for Prescott's gambling.
---
Virgil Earp In Tombstone
Virgil and Allie found a house on the Southwest corner of Fremont and 1st Street. Wyatt located Next To Them, slightly West. Virgil busied himself getting settled in town.
SIDE NOTE - Virgil & Allie's original house burned down. This current Bed & Breakfast is said to incorporate some reclaimed wood from their house. For vintage archival value. This Corner B & B stands on the original lot where Virgil & Allie historically lived.


Virgil had tasks as Deputy U.S. Marshal. For instance, in July 1880, an anti-Chinese mob roamed town. He notified Dake of a possible riot.16
Dake asked him to handle problems with marauding Cochise County Cow-boys. In the late 1800s "cow-boy" applied to ranch-hands roaming the range. They grabbed cattle in border areas. They were accused of changing brands, then selling them. Virgil anticipated solving this problem.
Virgil wasn't paid very well. He worked intermittently helping county and city administrators. An incident in late October 1880 helped Virgil try expanding his law opportunity.
City Marshal Fred White was shot by Curly Bill Brocius. White admitted before he died that it was accidental. He expired a few days later from his gut wound. 
Virgil was immediately appointed to fill in as acting Tombstone City Marshal. Much better financially for him.13 Virgil decided to run for the office. They held a special election on November 13th. Ben Sippy was his opponent. Virgil lost by 52 votes.
Although Sippy won, seven months later he requested a Leave of Absence! Suspiciously, he never returned! He left fishy financial circumstances behind. So Mayor John Clum appointed Virgil Earp as acting City Marshal.
Then a serious fire scorched much of Tombstone's business area. [Read of This Tombstone Fire>] Virgil's popularity soared as he patrolled the streets with his Winchester. He prevented lot jumpers from illegally taking land. Virgil Earp was promoted to Tombstone's Chief of Police on June 28, 1881. His pay was now a reliable $150/month.11
Virgil's first actions were investigating stage robberies. One happened on March 15, 1881. A well-known freight employee and passenger were shot dead. The strong-box was stolen.
The suspects were cow-boys. Virgil gathered a posse, including his brothers and Doc Holliday. They secured clues, going after the offenders. But were never able to make an arrest.11
---
The Tombstone Cowboy Gunfight Approaches
In April 1881, Tombstone city fathers enacted a new ordinance. It prohibited deadly weapons in town, except for law officers. The law as written was confusing, and difficult to enforce. Not particularly popular. Definitely one factor for enmity between the Earps and the Cow-boys.
Virgil first dealt with Cow-boys. He said it "was when they stole a band of government mules from Camp Ruckner" [sic]. Virgil got a posse, went to the McLaury ranch, saw the suspected mules there. Tense words were exchanged, but no arrests made.9
When in town, Cow-boys often had conflicts with the law. Blowing off steam, drinking heavily. That behavior can irritate citizens, and law enforcement. The Earps became well known to the cow-boys, and vice-versa. In late October 1881, irritation between these factions headed to a deadly duel.
The Gunfight at the O.K. Corral
Cow-boys Tom McLaury and Ike Clanton came into town Tuesday, October 25, 1881. Attending to errands. They planned having a meal, gamble, drink, stay over. They got a room at the Grand Hotel.
Ike had been in town, spouting his dislike of the Earps. This day included. The more he drank, the more intense his complaints.
That evening Ike was eating at a saloon. Wyatt, Morgan and Virgil Earp, plus Doc Holliday came in. Doc began arguing with Ike. The Earps broke up the fight. Wyatt escorted Doc to his room at Fly's Photography Studio.
An odd combination of men played poker: Ike Clanton, Virgil Earp, Tom McLaury, John Behan, and one other guy. Playing until about 7 a.m. As Virgil left, Ike told him Doc was going to have to fight.
Virgil always tried to calm most interactions. Always the one who tried reasoning as a first tactic.11 As Virgil headed home for sleep, Ike was still irate. He told Virgil he aimed to kill Doc Holliday. Virgil felt it was just drunk talk. He told Ike to go home, sleep it off. He didn't want to hear anymore talk like that, after all he was the law.
But Ike didn't stop. He continued around town, barking dislike of the Earps and Doc Holliday. Lots of town-folk heard his rantings, his threats.
When Virgil woke up, he heard from friends about Ike's doings. He felt it necessary to locate Ike, be sure he wasn't armed, disarm him if needed.
Eventually Wyatt, Morgan and Virgil Earp encountered the Clantons and McLaury brothers. They all gathered in a lot next to the O.K. Corral. Who began the shooting? History cannot say! 
But it was all over very quickly. Ike Clanton ran off, unharmed. But his brother Billy was dead. The McLaurys were dead. Wyatt wasn't hit. Doc Holliday was barely grazed. Morgan was shot into his shoulder and upper back. Virgil got it in his upper leg. When over: 3 were dead, 3 injured in less than a minute.
Sam Elliot as Virgil Earp in
the Tombstone Movie
Click Above for Virgil Earp Tombstone Movie Details
Earps Charged With Murder?
Tombstone split over fault. The three Cow-boys' funeral drew about 3000 people from the Tombstone District. The coffin carriage procession followed the Tombstone Brass Band, with about 300 people. A banner proclaimed: "Murdered in the Streets of Tombstone." To Boot Hill Cemetery for burial.11
While Virgil recuperated, Ike Clanton filed murder charges against him, Wyatt, Morgan and Doc. Wyatt and Doc were jailed, Virgil was suspended as Police Chief. The hearing by Judge Spicer determined the Earps and Holliday acted justifiably, within the law. A grand jury had a similar outcome. They dropped the charges against Virgil Earp, his brothers, and Doc Holliday.
Judge Spicer received an anonymous threatening letter. He responded with a letter in the Tombstone Epitaph. The Epitaph's editor, John Clum, was then shot at by some unknown person!
Virgil was in the Oriental Saloon. A heated discussion developed between Oriental manager, Milton Joyce and Virgil. Joyce worked with the Earps before, especially Wyatt. But he definitely didn't like Doc Holliday. Lately he'd had some touchy situations with the Earps. 
Joyce accused Virgil of promoting the attack on John Clum. Virgil became incensed and slapped Joyce! Milt backed out of the barroom, sarcastically saying to Virgil, he didn't want to end up in the usual Earp doom situation: shot in the back.11
Virgil Earp Shot – Did He Lose His Arm?
The Earps knew their dislike throughout town had heightened. Danger to their lives increased. They moved into the Cosmopolitan Hotel.
On December 28, 1881 Virgil Earp was on Allen St., between the Oriental and the Crystal Palace Saloons. Shots rang out, coming from a second story area under construction. Above the Bucket of Blood Saloon (now: Longhorn Restaurant). The assailant got away. The gunshot severely injured his left arm. It wasn't amputated. But its usage was severely hampered the rest of his life, virtually useless.
On March 18, 1882 Morgan and Wyatt Earp went for a game of pool at Campbell & Hatch's on Allen Street. Two bullets sped through the back door from an alley. The first bullet hit Morgan: fatal shot. The second shot came close to Wyatt's head. Morgan died a little later, with family members by his side.
After Tombstone
Virgil Lives in California
Morgan's body was shipped to Colton California. Virgil and Allie also boarded the train to Colton. 
They stayed in Colton with the family. During this time Virgil had his arm treated. For two years he traveled to San Francisco to get specialized medical care.11
Colton
Virgil obtained a private security guard job with the Southern Pacific Railroad. Who battled for territory with a division of Atchison, Topeka and Santa Fe. With gun ready in the engineer's cab, he was to prevent their competitor's forward track. That was until the courts ruled.1
Next he opened a detective agency in early 1886. He also gambled.1 He and Allie moved into their own home on West H Street (still there).11
Father, Nicholas Earp, was well known in Colton, managing the Gem Saloon. In 1884 he was elected Justice of the Peace.11 With local Earp reputation, Virgil was elected as Colton city constable on July 2, 1886. So he disbanded the detective agency. In next year's election Virgil became City Marshal.11
Soon apparent that position wasn't what he'd anticipated. It paid $75/month. Virgil mostly dealt with drunks and vagrants. His own funds financed needed repairs and materials. He even had to dig and clear the jail's sewer line! He resigned March 1889.1
Moving Around California
For earnings, Virgil started arranging boxing matches in San Bernardino. He'd some experience with that in the early days.11  He applied for a pension from work injuries. When approved he received $12/month. For steady work, he managed a gambling hall in 1890.11
They next moved to San Luis Obispo. Virgil and Allie followed horse racing. He started betting at the track there.11 It wasn't as good as they thought, so they moved on.
Next, April 1893, to Vanderbilt California,11 a gold camp near the Nevada state line. He opened a saloon, calling it Earp's Hall. Upstairs was a large room for dances, boxing matches, and Sunday church services. People took to him, liking his quiet, friendly personality. Yet when he ran for constable in 1894, he lost.1
---
To Colorado
Wyatt and wife Josie headed to the gold-mining town, Cripple Creek Colorado. Virgil and Allie went to join them, planning to open a saloon.
But Cripple Creek already met its hey-day and was booming. With countless saloons already. Did it need another? No!11 Virgil soon realized this. So he took Allie and they moved to Arizona again. Remembering how they liked it there.
---
Virgil Returns to Arizona
Virgil and Allie went where they'd first resided: Prescott, Arizona. They settled on a ranch in Kirkland Valley, south of town.1 Now Virgil tried mining.
He talked to W.H. Harlon. Together they leased the Grizzly Mine. Looked for gold ore one day, November 7, 1896. Suddenly there was a cave-in! Virgil was knocked out by rock and dirt falling on him. Causing serious injuries: hip dislocation, contusions, lacerations, a bleeding head wound. He needed crutches for awhile.11
While recovering, he focused on his ranch. He also helped with Prescott's law work. When needed, they'd deputize him.11
Virgil Earp Discovers His Descendants
In late 1898 a woman in Oregon mailed Virgil a letter. She'd read in newspapers about the O.K. Corral shootout. It mentioned Virgil Earp, stating his current location.
The letter was from Mrs. Levi Law. Her letter asked: was he the Virgil Earp who'd married Ellen Rysdam in 1861 in Iowa? She said if true, then she was Nellie Jane, his now grown daughter!1
Virgil and Allie were amazed and thrilled! They corresponded. Nellie Jane planned visiting them in Arizona. The trip canceled: her daughter got pneumonia.
Instead, in April 1899 Virgil traveled to Portland Oregon. Visiting his daughter and granddaughter,  he stayed two weeks.14 Virgil discovered he had two other grandchildren, and a great-grandchild on the way.11 The following year Nellie Jane visited Arizona.1
Ranching Life Losing Appeal for Virgil
Virgil was still popular enough in Prescott to get nominated Sheriff in 1900. The Republican nominee for Yavapai County. But before the election, he withdrew.1 
Virgil often returned to Colton to visit family. He began selling his farm animals in 1902. And selling off his Prescott properties.11 He thought of returning to Colton.
Colton was a small town with an ordinance only allowing one saloon. Virgil got involved in petitioning to repeal that law. The churches were against that. The council did repeal it. Only thing:  the replacement law allowed two saloons! That liquor license went to T.J. Tuschman.1 This outcome didn't align with Virgil's plans. Not worth another battle. So instead he and Allie moved to Goldfield Nevada in 1904.11
---
Virgil & Allie In Nevada
Why Goldfield now? A new, booming gold-mining town. At this time of life Virgil Earp was in no shape to go into mining. He didn't have much for investment into business ventures. He had his reliable pension. Allie could earn money sewing.
He got a job as an enforcer. Some called the position a special officer. Probably a bouncer, really, at a local casino: the National Club.11 Somewhat related to his prior law positions, if you stretch it. After all, he wasn't in the prime of his life, plus all his injuries. It was a limited area to cover.
He had notable experience, though. He soon got back into true law enforcement. He became the Deputy Sheriff of Esmeralda County on January 26, 1905. He served under Sheriff J.F. Bradley.11
How Did Virgil Earp Die?
His Last Days & Burial
Virgil began serving as Deputy Sheriff. But within a few months he was ill with pneumonia. He tried fighting it, using treatments of the time. Seeming better for a while, but then had a set-back. In October 1905 it was serious. He went into St. Mary's County Hospital, on Euclid Avenue in Goldfield.15 
That's where he succumbed on October 19, 1905. Virgil Earp was 63 years old when he died.11 Allie was at his side, holding his hand in his last moments.15
Allie sent a telegram informing Virgil's daughter, Nellie Jane. Saying her father had passed on. She advised if she wanted to have him, she should act fast. Because Wyatt would claim his body.
Virgil Earp's Grave
Nellie Jane's son-in-law, Alex Bertrand, went to Goldfield. Acting in her behalf to bring back Virgil Earp in his coffin. Virgil was buried in the Bertrand family plot. In River View Cemetery, Portland Oregon. It's Oregon's oldest non-profit cemetery, originating in 1882.14
The Earp family's hometown origins are in Colton, California. Much of their past family's heritage sources from that town. Yet, because of Virgil's daughter, he didn't spend "eternity" in Colton. Instead if you visit Portland, you can visit his grave there.
Allie returned to the Colton California home that she and Virgil owned. There she spent the rest of her days. She lived to be 98 years old.11
---
Virgil Earp – In Memorium
As a lawman Virgil Earp usually tried reason first, using force only when necessary.  And deadly action as a last resort. Through the years many people commented on his personality. They usually had kind or admirable things to say. In the Tombstone area, many held bitter opinions of the Earps, including Virgil.
It's difficult to know how to judge someone who's been dead many years. There are always two sides to a story. Surely Virgil Earp had some faults. Yet, he was probably trying to do his best in law enforcement. Everyone who reads his story, and studies his history will make their own conclusions.
---
References
1 Paul, J.S. & Carlisle, G. (2002, February). Frontier lawman Virgil Earp. Wild West. Retrieved from historynet.com/frontier-lawman-virgil-earp.htm
2 Simkin, J. (2014, August). Virgil Earp. Spartus Educational Ltd. Retrieved from spartacus-educational.com/WWearpV.htm
3 Friedman, R. (1997). Tracking down Oregon. Caldwell, ID: The Caxton Printers Ltd.
4 Ganstra, P. (2010, July 25). Earps were shooting long before the OK corral. Civil War Primer retrieved from civilwarprimer.com/2010/07/earps-were-shooting-long-before-the-ok-corral/
5 Beltman, B.W. (December 1997). Nineteenth century Dutch migrants extraordinaire on the prairie-plains. Retrieved from aadas.nl/sites/default/files/proceedings/1997_12_Beltman.pdf
6 Hopper, P. (n.d.). Of Roseville, CA. Via San Bernardino County Archives. 777 East Rialto Ave, San Bernardino, CA
7 Clavin, T. (2017). Dodge City: Wyatt Earp, Bat Masterson, and the wickedest town in the American West.  New York: St. Martin's Press.
8 Cataldo, N.R. (n.d.). The Earp clan: The Southern California years. As re-edited on the City of San Bernardino History Index page: Wyatt Earp in San Bernardino. Retrieved from www.ci.san-bernardino.ca.us/about/history/wyatt_earp.asp
9 Palmquist, R.F. (1982, May). Arizona affairs: An interview with Virgil Earp. Real West Magazine. Retrieved from web.archive.org/web/20090423122018/….angelfire.com/co4/earpgang/interviewtwo.html
10 The Weekly Arizona Miner (Friday, 19 October, 1877). The victims of their own folly. Prescott, Arizona. Retrieved from newspapers.com/image/49592834
11 Charles River Editors (n.d.) Legends of the West: Virgil Earp and Morgan Earp. Harvard and MIT Alumni.
12 Ball, L. D. (Autumn 1973). Pioneer Lawman: Crawley P. Dake and law enforcement on the Southwestern frontier. The Journal of Arizona History. Arizona Historical Society. 14 (3), pp 243–256. JSTOR 41695121.
13 Marks, P. M. (1996). And die in the West: The story of O.K. Corral gunfight. Norman, OK: University of Oklahoma Press. ISBN 978-0-8061-2888-7.
14 John, F.J.D. (2010, September 27). Why legendary Old West lawman Virgil Earp is buried in Oregon. Offbeat Oregon History. Retrieved at offbeatoregon.com/H1009d_virgil-earp-buried-in-portland.html
15 Goldfield Historic Walking Tour Booklet (2013, August). The Goldfield Historical Society, a 501c.3 Non Profit organization. 4th Edition. Retrieved from goldfieldhistoricalsociety.com/Goldfield_2013_Booklet_Web.pdf
16 The Weekly Arizona Miner (1880, July 30). The Chinese Must Go, p3; Prescott AZ.
17 Williams, R. & Courtney, B. (2019, March 7). Event Lecture: Virgil Earp: Toughest of the Earps? Schieffelin Hall, Tombstone AZ.
---