The Tombstone Cast Part 2 of the 1993 Tombstone movie continues with the smaller roles and the background people in the film. Even though the major stars get all the glory, when you stay on for the final credits, the film couldn't be made without these people. They really do deserve credit for the parts they play. Take a look at all their roles, and their important behind the scenes activities. Plus a look at those job titles that are kind of mysterious! What do they do??
---
1993 Movie Tombstone Cast – continued
---
Bit Parts
John Corbett – Played Barnes. Born May 9, 1961 in Wheeling WV. After high school, by 1980, he moved to California. He got a factory job, but was injured there. Then he enrolled in the hairdressing program at Cerritos College in Norfolk CA. But took evening classes in acting. In 1988 he had his first role on the TV show "The Wonder Years." He sings country music. He lives on a ranch with actress Bo Derek.
Buck Taylor – Played Turkey Creek Jack Johnson. Born May 13, 1938 in Hollywood California. His father was actor Dub Taylor. Went to college on an art scholarship. He still does Western Art, especially watercolor. He's best remembered for the TV show Gunsmoke. He was inducted into The National Multicultural Western Heritage Museum Hall of Fame. He married child actress Judy Nugent in 1961. They had three children, but divorced in 1983. He married Goldie Ann Maudlin in 1995. They live on a ranch near Fort Worth, TX.
Charles Schneider – Played Professor Gillman. Born February 19, 1960 in Evanston IL. He went to high school with a number of noted people in the Hollywood acting/producing world.
Gary Clarke – Played Crawley Dake. Born August 16, 1933 in Los Angeles CA. His birth name was Clarke Frederic Lamoreaux. He became interested in acting in high school. He's best known for his role in the TV series The Virginian. He married Marilyn L Knudsen in July 1952. They had 3 children, but eventually divorced. He married actress Pat Woodell in May 1964, they divorced in 1977. He married Jerrene Beatty in October 1991. They have 2 daughters.
Pedro Armendáriz Jr. – Played the Mexican priest. Born April 6, 1940 in Mexico City. He got a degree in architecture. His father did some acting. He was married to Lucía Gómez de Parada. He passed away on December 26, 2011 in New York City.
Michael N. Garcia – Played the Rurale Captain and wedding Groom. Spanish/Australian actor. Graduate of Actors Centre in Australia.
Stephen C. Foster – Played Hank Swilling. Since Tombstone he's been in Roswell and Doo Dah Days!
Cecil Hoffman – Played Lucinda Hobbs. Born July 11, 1962 in McLean VA. She went to Princeton where she became involved in acting, graduating in 1984. She also sings and dances. She's done a lot of TV, plus some films. She married her high school sweetheart, Paul Slye, in June 1992. They have two children.
Sanford Gibbons – Played Father Feeney. Born September 5, 1933 in Kansas City Missouri. He graduated St. Benedict's College with a BA in English and Dramatics. While serving in the Army in Alaska, he had his own TV show. Afterwards appeared in Hollywood musical comedies. He's had over 50 film and TV roles.
Bo Greigh – Was Wes Fuller. After the Tombstone Film he's been in a few movies such as Mystery Men, Liar Liar and others.
Forrie J. Smith – Portrayed Pony Diehl. Born in 1959. Besides acting he's a rodeo champion, and can ride horses bareback. So he's also worked as a stuntman. He's appeared in Desperado, Rambo III and others.
---
Extras & Walk-on Roles
Shane McCabe – Was cast as an Audience Member. His name is a taken one, changed from his birth name. As a terribly abused child, he does a show based on his experience. His acting talent emerged from his imagination in getting away from the abuse. He ran away from home at age 16, in 1957. He went to New Orleans, then Phoenix, where he now resides. He never married, never had children. He's primarily known for some TV works, for 1988's For Keeps and 1995's Timemaster.
Don Collier – Played a High Roller. Born October 17, 1928 in Santa Monica CA. He broke into all the TV westerns of the 1950s and 1960s. He continually earned roles up to this day. He stays active in Western genre activities. Has come to Tombstone town for Territorial Days, for example. He was married to casting director Holly Hire, until her death in 2012. They have six children.
Michelle Beauchamp – Played the Mexican bride, who was uncredited. She grew up in Europe, but went to college at UCLA. Known for roles in Hercules and Pacific Blue.
Christopher Mitchum – Played a Ranch Hand. Born October 16, 1943 in Los Angeles. The 2nd son of Robert Mitchum. He first went to the University of Pennsylvania, but got his BA degree at the University of Arizona in Tucson. That's where he became interested in films, getting parts in Westerns over at Old Tucson. That's the simulated old Western Town designed for tourists, but also used as a film set. It took off from there, although he had some slow-downs. Lately he has more often switched to writing. He had married actress Cynthia Caroline Davis in September 1964. They have four children, but divorced in 1996.
---
Other Walk-on Parts & Uncredited Extras
NOTE – In this listing uncredited means: did the person receive credit in the film, the listing credits on-screen? If not, then they're listed as uncredited.
Cow-Boys
Charlie Ward – Played the 1st Cowboy. He's since had roles in Legacy and The Alamo.
Clark Andreas Ray – Played the 2nd Cowboy. Born July 29, 1960. He studied acting and theater arts at Scottsdale Community College. He works in acting, sculpting and visual design. Other film works are Legend of the Phantom Rider in 2002 and Flower in 2015. He lives in Tucson, AZ.
UNCREDITED:
Frank P. Costanza – Played the role of a Red Bandana Gang Member. He was also in the film Dances With Wolves. He passed away March 11, 2009.
Eddie Perez – Played a Saloon Cowboy. He's also a Fast Draw Artist. He's worked in Dead Men and Cassidy Red.
Drunks
Grant Wheeler – Played a Drunk. He's a stuntman as well as a veteran of movies such as World Gone Wild in 1987. He's a member of The Screen Actor's Guild.
UNCREDITED:
Dickie Stanley – Played a Buckaroo – Drunk – Miner. He's done TV work, and was also in Border Shootout.
Bruce Hampton – Played a Bar Patron. Born April 30, 1947 with the name Gustav Valentine Berglund III. He also appeared in Sling Blade. He passed away on May 1, 2017 in Atlanta, GA.
Card Players
Bobby Joe McFadden – Played the 1st Gambler. In 1993 he got his major break in Red Rock West.
UNCREDITED:
Jim Flowers – Played a Blackjack Dealer. From Fort Worth TX, he earned a film degree from North Texas University. He was a high school friend of Bill Paxton. He appeared in Bottle Rocket and Apollo 13.
Town People – All Uncredited
Bruce Andre – Played a Townsman. He's also known for The Sacketts.
Glen Gold – Played a Townsperson. He's also known for Dead Ring and Curse of Cactus Jack.
J. Nathan Simmons – Played a Townsman. Born May 6, 1968 in OK. His family traveled all over during his childhood. He learned video technology in a school in Dallas TX. Then took script-writing and audio/visual classes in Tucson AZ. He works in varied areas of the film industry.
George Swinney – Played the Townsperson at the Fire. He was in the 2011 film Shouting Secrets.
Thadd Turner – Played a Townsman. Born February 24, 1960 in Torrence, CA. He's also a director. He's won a number of Western film awards. He's married to producer Cynthia L. Turner and they have 2 children.
Christopher Shawn Swinney – Played the Kid at the Snowman. Born May 17, 1987 in Globe AZ. Another credit is the 1987 film Buffalo Soldiers. 
Cindy Hundt – Played the role of the Woman in the Protest Wagon. Born September 7, 1964 in Oak Park, IL. She's been in Romeo and Juliet Revisited.
Miners
Jim Dunham – Played a Miner. Born in Illinois, he always loved the Wild West. He grew up watching Westerns, and learned the Fast Draw sport. In 1967 he went to Hollywood, working for 20th Century Fox. That led to many other opportunities.
UNCREDITED:
Anthony Auriemma – Played an uncredited Miner. He's also a producer. With various roles on the stage, TV and in film, including Shakespeare. He's trained with Eric Morris and Sandy Marshall in Los Angeles, and Jane Brody in Chicago. He's also been educated at the Tedd Liss Studio in Chicago and the Anita Jesse Studio in Los Angeles. Two of his 2008 films were Sweet Love and Deadly, and The Local.
Emigrants – Uncredited
Nikki Pelli – Played the Emigrant Mother. She also works as a Costume Designer. She's worked in Western Religion and Traded. A versatile performer, she's a member of the Screen Actors Guild and AFTRA Performers Union. 
Michael Wise – Played an Emigrant. Also see him in Road House and Tesla the Superman.
Town Working People
Billy Joe Patton – Played a Deputy. He's appeared in Billy the Kid – among others. He likes work that gets him in the action. He lives in Colorado Springs.
Evan Osborne – Played a Piano Player.
UNCREDITED:
Jan Robinson – Played a Saloon Girl. She was also in Fortress Home.
Cynthia Shope – Played a Dancer. Another credit is High Crimes.
Rene Van Alstine – Played the role of Young Faust. Also known for the 2018 film Dead Men.
Jerry Whittington – Played the Wagon Teamster. Born July 30, 1941 in High Point, NC. He's also been in The Handmaid's Tale and The Music of Chance.
Buckaroos
Buckaroos are costumed living historians, working as extras in the Tombstone cast. They're re-enactors who are used to wearing traditional costumes in life, living the roles and work they do. They often work as movie extras, and/or they work in an industry where they play this type of role in their job. They came to the Tombstone film equipped with the costumes and equipment needed. Hear and see more when you watch some of the Tombstone Movie's insider background details – Click Here>
Buckeroo Coordinator: Peter Sherayko.
Assistant Buckaroo Coordinator/Period Saddles:  Frank J. Trigani.
(Other set workers who manage the horses and other animals are called Wranglers>)
Buckaroo:  Jerry Crandall – A traditional Western artist. You can see his work on their Business Site. Jerry was originally chosen to play Cowboy #2. He was working on that role, on the second unit with Terry Leonard the stunt Coordinator and the director of the second unit. Unfortunately while Jerry did his stunt, falling off his horse Apache, he broke his shoulder! So he couldn't do the part. He had to return to his home in beautiful Western Montana to recuperate. He wasn't able to continue on the movie set at all, unfortunately. Jerry is a member of SAG – the Screen Actors Guild.
Other Buckaroos: Jemison Beshears, Hunter Brown, Jerry Brown, Reggie Byron, Jeff Dolan, Heath Evan Hammond, John Jackinson, John Peel, Chris Ramirez, Terry Rick, Garrett W. Roberts, Curt Stokes, Jerry Tarantino, Bob Vincent, Charlie Ward, Paul Ward, Tom Ward, Larry Zeug.
---
Tombstone Movie Production
Director
George P. Cosmatos – Born January 4, 1941 in Florence, Tuscany, Italy. He had Greek heritage. He was a student at the London Film School. Then he began working as an assistant to Otto Preminger on the film Exodus. He had a knack for aerial shots. He married Birgitta Ljungberg. They had one child. He died on April 19, 2005.
Writer
Kevin Jarre – Born August 6, 1954 in Detroit, MI. He always had an interest in history, especially surrounding the American Civil War. He was the first Director on the film Tombstone, before Cosmatos. His directed scenes are those featuring Charlton Heston, although they are noncredited. He was also an actor. He died of heart failure on April 3, 2011.
Producers
Sean Daniel    –    James Jacks    –    Bob Misiorowski
They oversee, supervise and organize all areas of the movie: the creative, financial, technological and administrative processes, from the origination of the idea to the completion of the project.
Associate Producers
John Fasano    –    William A. Fraker    –    Michael R. Sloan
They take care of whatever areas of the movie production that have been delegated to them by the Producers.
Executive Producers
Buzz Feitshans    –    Andrew G. Vajna
They supervise the producers, overseeing the project by reporting to the top authority about the performance of the production.
Other Directors
First Assistant Director: Adam C. Taylor  –  Robert E. Rody (2nd Unit)
Second Assistant Directors:  Matthew Feitshans  –  Conte Mark Matal
Second Unit Director: Terry Leonard  –  Joel Chernoff (uncredited)
Second Second Assistant Director: Vincent J. McEveety
---
Production Design
Catherine Hardwicke – Born October 21, 1955 in Cameron Texas. She first worked as an architect, only attending film school in her late 20s. She is also a Director and screenwriter. Inducted into the Texas Film of Fame in March 2009. Besides working with the Tombstone 1993 movie cast, she's known for Thirteen (2003), Twilight (2008) and Red Riding Hood (2011).
Other Production
Music:  Bruce Broughton
Cinematography/Photography Director:  William A. Fraker
Casting:  Lora Kennedy
Costume Design:  Joseph A. Porro
Film Editors:  Harvey Rosenstock – Roberto Silvi – Frank J. Urioste
Art Direction:  Chris Gorak – Kim Hix – Mark Worthington
Set Direction: Gene Serdena – Brian Stewart (uncredited)
Unit Production Manager: Terri Collis
Visual Effects Digital Composer: Stephen Kennedy (uncredited)
Location Manager:  Lauren Ross
---
Make-Up Department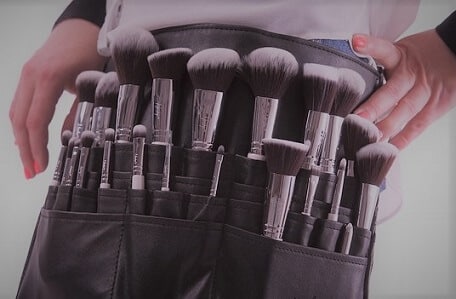 Hair & Make-up Department Head: David Atherton
Make-up Artists:  Ma Kalaadevi Ananda (as Marilyn Carbone),  Karen Dahl,  Kathleen M. Hagen,  Dennis Lidiard,  Cheryl Ann Nick.  2nd Unit – Cheryl Markowitz, Tina Sims. Special effects – Jeffrey S. Farley (uncredited).
Hair Stylists: Key – Candy L. Walken. Stylists – Patricia Androff, Roberta Gruden. 2nd Unit – Cheryl Markowitz, Tina Sims.
---
Art Department
Art Department Coordinator:  Donna Colón, Nell Dickerson
Art Department Assistant:  Jason Holleb, Tiby Kantrowitz, Kira Sowanick, Michael Spiewack
Assistant Art Director:  Floyd Albee, Seth Reed
Scenic Foreman:  Cheyenne Ali, Matt Bell, Karen Seifried
Lead Scenic:  Craig Anthony Muzio, Lee Ross
Lead Man:  Robert Stover
Construction Foreman:  Eduardo H. Esparza, Jim McDonald, Aaron Newton
Construction Coordinator:  Bill Holmquist
Carpenters:  On-Set – Charles Adkinson, David Peck, Henry Perez.  Shop – Mark Balda, Bobby Murray.  Uncredited – Laura Cartwright, Joel Jaspan.
Buyer:  Robert Allen
Assistant Buyer:  J. David Keefe
Property Master:  Michael Courville, Steven B. Melton. 2nd Unit – Jason LaFountain.
Property Assistant:  Randy Andell, Jim Falkenstein, Gregory F. Poulos
Props:  Uncredited – Manuel Baca, Brian Stewart. 2nd Unit – Michael Lewis. 
Propmaker:  Ron Nix (uncredited)
Storyboard Roughs:  Donna Cline
Storyboard Artist:  David Russell (uncredited)
Assistant Set Decorator:  Carla Curry
Set Dresser:  Matt Marich, Bill Land, Paul Penley, Jeff Schell, David H. Soloman, Chris Stagg. Key – J. Gregory Evans, Bob Smith. On-Set – Patricia Gura, Mara Massey, Charles Scaife, Joshua Warner. 2nd Unit – Jeff Hay.
Drapery:  Vicki Dittemore (uncredited)
Sign Painter:  Terry Kauffman
Painter:  Jaime Casillas, Al Coonrod Sr., Edie Douglass, Gonzalo Espinoza, George A. Fleming, Jeff Isaak, Ginger Lau, Sandy Pace
---
Sound Department
ADR – Means Automatic or Automated Dialogue Replacement. The actor views the on-set film, but now in a studio. At the same time they listen to the original sound track through earphones. They re-enact each line to match the wording and lip movements. They do this when the sound quality on-set is not always adequate, or some wording is changing.
Foley – Named after its inventor, Jack Don Foley. It's all the processes involved in the sound effects placed in movies to make the setting natural. The background sounds such as trees in the wind, doors creaking, traffic, etc.
ADR Supervisor:  George Berndt.
ADR Recordist:  Skywalker Sound – Tami Treadwell, Paul Bruski (uncredited).
ADR Editor:  Ulrika Akander, Avram D. Gold, Donald Sylvester.
ADR Mixer:  Robert Deschaine (Skywalker Sound).
ADR Assistant:  Bill Baldwin.
Dialogue Editor:  Duncan Burns, Gordon Davidson, Michael Magill, Larry Mann, Bob Newlan, Hugo Weng.
Dubbing Engineer:  Matt Araki.
Foley Supervisor:  Sandy Berman.
Foley Artist:  Zane D. Bruce, Gary A. Hecker, Dan O'Connell, Alicia Stevenson, Timothy Pearson (uncredited).
Foley Mixer:  James Ashwill, Nerses Gezalyan, David Jobe.
Foley Editor:  Christopher Flick, Phillip Linson, Nancy Richardson, Steve Richardson.
Sound Editors:  Supervising – John Morris, Jerry Ross. 1st Assistant – Blake R. Cornett. Assistant – David DeGeus, Rubén Domingo, David R. Finkelstein, Christopher Edward Wilding. Uncredited – David Grimaldi, Thomas P. McNamara, Richard LeGrand Jr. (TV Conform).
Sound Mixer:  Walt Martin.
Sound Effects Editor:  Steve Bissinger, Simon Coke, John Edwards-Younger, Donny Miele (Blank), Roger Pardee, Karen G. Wilson.
Sound Re-recordist:  John Brilhante, Patrick Cyccone (Ciccone) Jr., Dan Sharp.
Re-recording Mixer:  Rick Kline, Kevin O'Connell, Gregory H. Watkins.
Cable Person:  Brent Brewington.
Cable Assistant:  David Cole, Kate Jesse (uncredited).
Boom Operator:  Paul Coogan.
Utility Sound:  Billy Hayes (uncredited).
Sound Facility Supervisor:  Bill Rojas (uncredited).
---
Special Effects
Coordinator:  Dale L. Martin, Paul Stewart.
Special Effects By:  Garry Elmendorf, Matt Kutcher, Kevin C. Parker, Lambert Powell, Phillip A. Schwartz. 2nd Unit – Joe Quinlivan, Blumes Tracy.
Special Effects Technician:  Benjamin Minot (uncredited).
---
Stunts
Stunt Coordinator:  Terry J. Leonard.
Stunt Player:  Jeff Ramsey.
Utility Stunts:  Chris Swinney. Uncredited – Ric San Nicholas & Dickie Stanley.
Stunts:  Perry Barndt, Michael Barnett, Tony Lee Boggs, Chris Branham, Hal Burton, Danny Costa, Richard L. Duran, Kip Farnsworth, Teri Garland, J.B. Getzwiller (Getzweiler), Johnny Hock, Cody Lee, Malosi Leonard, Matt Leonard, Terry Leonard, Clint Lilley, Bobby McLaughlin, Cliff McLaughlin, Ben Miller, Jimmy Ortega, Ben Scott, Russell Solberg, Matthew Taylor, R.L. Tolbert, Randal Wariner, Mark Warrick, Jerry Wills. Uncredited – Kevin N. Johnston & Ronald LaCaria.
Stunt Actor:  Jerry Crandal (uncredited).
Stunt Performer:  Benjamin Minot (uncredited).
---
Camera & Electrical Department
Grips – The area with this name has charge of preparing and maintaining all equipment that has to do with cameras. For instance tripods, rigging, tracks, etc.
Best Boy – Manages the daily activities of the lighting or the grip department. They do everything from hiring & managing the crew, setting schedules, obtaining equipment, coordinating with other film sections, to ensuring union compliance – and much more. 
Best Boy:  Lynn Dodson.
Director of Photography:  Lenny Hirschfield (2nd Unit).
Still Photographer:  John Bramley.
Camera Operator:  David E. Diano, Buzz Feitshans IV, Kristin R. Glover. 2nd Unit –  Larry Orlick, Rory Robert Knepp (uncredited).
Aerial Camera Operator:  Stan McClain (uncredited).
1st Assistant Camera:  Michael J. Latino, Michael J. Walker (b camera), Annie McEveety (uncredited). Additional – Tom Jensen (uncredited). 2nd Unit – Jay Coolidge, Dominic Napolitano, Marco Pennacchini (Pennaccini).
2nd Assistant Camera:  Gary L. Camp, Stephanie Confesor (2nd Unit), William Ku.
Video Assist Operator:  Panos Cosmatos (2nd Unit), Oscar H. Stevens II.
Video Assistant:  Rubén Fuentes.
Steadicam Operator:  Elizabeth Ziegler.
Steadicam Assistant:  Annie (Anne) McEveety.
Film Loader:  Hyatt Bass, Keith Popely.
Gang Boss:  Bob Lester.
Key Grip:  Mark J. Rainsford. Rigging – Keith Davis (uncredited).
Grip:  Richard Carter, Fred Gibson, Dan Gorval, Mansur H. Johnson, Kent Kay (2nd Unit), Andrew Norath, Steve Owen, Tony J. Pirri.
Dolly Grip:  Jerry L. Madore.
Crane Grip:  Dan Bennett.
Electrician:  Clifton Dance, Keith David, Anthony Gotta, Scott Jellen, Chris Joehnk, Kyle T. MacDowell, Danny McCallum, Jack McCollum, Randall Ott, Miguel Sánchez.
Gaffer:  Mick McNeely.
Best Boy Grip:  Robert Hoelen.
Camera Trainee:  Alexander Pietrzak.
---
Casting Department
TUCSON
Casting Coordinator:  Rita Fernandez, Janice Meyer.
Casting:  Holly Hire.
Casting Assistant:  Michael Bircumshaw, Sylvia Vidaurri (uncredited).
---
Costume & Wardrobe Department
Costume Supervisor:  Mary Hobin, Christi Work.
Key Set Costumer:  Maria Cittadini, Raquel Stewart.
Costumer:  Carrie Bauer, Geri Infante (uncredited).
Assistant Costume Designer:  Janet Schriever.
Set Costumer:  Layne Brightwell, Rani Cunningham, Sanja (Sania) Milkovic Hays, Nisa Kellner, Linda Ketchmark. 2nd Unit – Lee Foy, Gina G. Aller.
---
Editorial Department
First Assistant Editor:  Julie Rogers.
Assistant Editor:  Mark Eggenweiler, Laura Krumholz, Elvio Sordoni, Julie J. Webb.
Additional Editor:  Michael J. Duthie, Mark Goldblatt.
Color Timer:  Ray Martin.
Negative Cutter:  Donah Bassett.
Apprentice Editor:  Kathy (Kate) Adams, Debra Kanter Kohn, Humberto Luna-Gallardo, Holly Sachi.
---
Music Department
Score Producer:  Bruce Broughton.
Music Supervisor:  Randy Gerston, David Landau.
Music Editor:  Patricia Carlin.
Orchestrator:  Don Nemitz.
Score Mixer:  Mike Ross-Trevor.
Conductor:  David Snell.
Uncredited:  
~ ~ Theme & Additional Music Composer – Craig Braginsky.
~ ~ Assistant Music Editor – Dominick Certo.
~ ~ French Horn Musician – James Thatcher.
---
Transportation Department
Transportation Coordinator:  Jon Carpenter.
Transportation Office:  Bobbie Collis.
Transportation Captain:  Jerry Sidwell. 2nd Unit – Brian Steagall. Tucson – Bill Getzwiller.
Driver:  Cast – Jim Petti. Production Trailer – George Swinney. Drivers – Demir Alslai, Ted Buford, Lynn Carpenter, Jack Collins, Bob Dewitt, Danny Edwards, Randy Edwards, Roy Edwards, Glen Enten, Sharon Henning, Chuck Henson, Leigh Ann Henson, Claude Hereford, Eugene Kaytz, Jeff Lira, Dennis Mason, Harry McCorey, Bekki Misiorowski, Howard Mitchell, Mike Morgan, Gilbert Quick, Bruce Shanahan, Phil Stewart, Jack Swauger, Mike Westra, Larry L. Williams. Uncredited – Rod Wolff & J.D. Hicks.
---
Miscellaneous Tombstone Movie Crew
Craft Service – They are sort of the go-for helper people. Providing snacks, cleaning up. They "serve" the needs of all the "crafts-people" working on the set.
Wranglers – Care for and manage the animals on the set. If there are children, they may manage the children – sort of like a baby-sitter or nanny. They'd be "Child Wranglers."
Buckaroos – Cowboys used to also specifically manage the horses on the set. This is not a typical movie industry term.
Hot Head Technician – Someone who operates a specialized type of camera that sits on a jib arm that lifts up for high shots. 
Director of Operations:  Melissa Smith (uncredited).
Production Coordinator:  Patt McCurdy.
Assistant Production Coordinator:  Diana Lui.
Script Supervisor:  Mary Wright. Sibylle Alridge (2nd unit).
Choreographer:  Sabrina Vasquez.
Production Assistant:  Office – Sheryl Benko, Blake Danforth, Matt Marx, Andrew Reid. Set – Lisa Brooks, Jeffrey Falyn, Shannon Finch, James Alan Hensz, Frank Marinella, Donald Murphy. 2nd Unit – Brian O'Kelley. Uncredited – Shane Clark.
Publicist:  Cirina Catania Kay, Patti Hawn.
Production Member Assistants:  For Mr. Vajna – Jane Bulmer, Anna Merceda. For Mr. Cosmatos – Mindy Elliott. For Mr. Daniel – Angelina Fontana. For Mr. Jacks – Anne Trop.
Office Assistant:  Los Angeles – Kenny Chisholm, Jadi McCurdy.
Accountant:  Richard Lorenzana. 1st Assistant – Susan Lorenzana. Assistant – Lydia Sarhiento. Payroll – Don Henry. Intern – Diana Morrison, J. David Keefe (uncredited). Post-Production – Phil Silver (uncredited).
On-Set Foreman:  Jack Orlando.
Technical Advisor:  2nd Unit – Bob Elliot.
Shop Manager:  Maggie McFarland.
Projectionist:  Michael Kaufman.
Hot Head Technician:  James 'Spud' Danicic.
Craft Service:  Blaise Miles, Todd Pearson, Doug Shetlar, Nancy Sykes. 2nd Unit – Denise Chocholodsek.
Armorer:  Thell Reed. 2nd Unit – Johnnie Mitchell.
Title Designer:  Robert Dawson.
Specialty Lighting Designer:  Dante Cardon (uncredited).
 Weapons Assistant:  Jake Johnson (uncredited).
Studio Teacher:  Cookie Knapp.
Set Medic:  William Collins, David Lesneski, Chris Swinney. 2nd Unit – Scott Smith.
Caterer:  Patrick Duchesne, Pierre Remy, Tux Wacon.
Publicity Intern:  Pamela Corey.
Market Researcher:  Jesse Merz (uncredited).
Security Officer:  Oscar Acalittro, Mack Matlock.
---
Wranglers


- A general term for someone who takes charge or responsibility for others who don't have the ability to take care of themselves, or supervise themselves. Because they're animals, or they're young children, or they're inanimate objects, etc.
- For instance. One specific type of Wrangler in the Tombstone Cast is the Animal Wrangler. There were some children in the film, so there were some who would have been the Child Wranglers.

Head Wrangler:  Kim Burke.

Wranglers:  George Abos, Robin Baldwin, Joseph Brown, Brad Wm. Clark, John Fearn Jr., Gary Gang, Bill Getzwiller, Joe Getzwiller, Ron Grayes, J.T. Hall, Clinton James, J. Chris Knagge, Robin C. Larson, Ron Mitchell, Harold Clay Scott, Brenda Sue Wadsworth, Byron Wilkerson, Ivan Red Wolverton, Kip Wolverton, Wendy Wolverton.

Animal Wrangler:  Holly Edwards.
---