Forrie Smith was born in 1959 in Helena, Montana. The perfect place to grow up to get your bona fides as a western actor and stunt man, if you ask me. Besides acting he's a rodeo champion, and can ride horses bareback, so he's also worked as a stuntman.
Aside from being an actor, Forrie J Smith is also known for being an entrepreneur, influencer, social media star, and professional stuntman. He was born on March 8, 1959 and currently resides in Helena, Montana, United States, and is known for portraying daring characters in different movies.
One of the movies that made him very popular is of course Tombstone (1993), where he portrayed the character of heartwarming, rugged, and witty Old West outlaw Pony Diehl (sometimes spelled "Pony Deal", which is incorrect). Aside from this series, he also made several appearances in other movies, including Transamerica, Blind Justice, Just Getting Started, Legend, and Lucky Luke.
His latest claim to fame is in the role of Lloyd in the western series Yellowstone.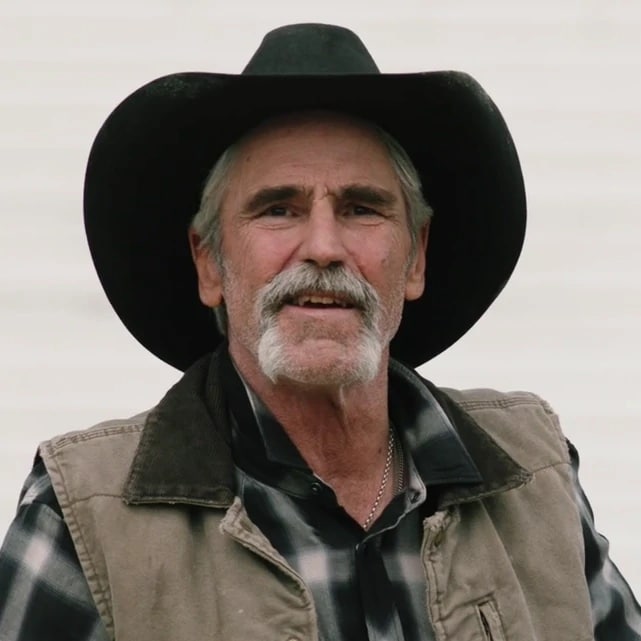 Aside from being a professional actor and stunt man, Smith also manages a clothing brand where he uses his social media accounts to advertise his items.
Forrie J. Smith's part in Tombstone
Forrie J. Smith played various minor and off-screen roles, who is beyond his forte as a stunt man. One of his notable TV appearances is his role in 1987's Desperado, where he played the main character's sidekick.
Because of his daring role as a professional stunt man in Rambo III, he was seen by the casting agents as a potential to play Pony Diehl in Tombstone.
Tombstone is a semi-historical Western movie where Smith was joined by other well-known actors, including Billy Zane, Sam Elliott, John Corbett, Michael Rooker, and Thomas Haden Church. Tombstone is a movie that revolves around Doc Holliday and Wyatt Earp's involvement in the 1881 shoot-out at Tombstone, Arizona.
The main characters of the story were Kurt Russell, who played the role of Wyatt Earp, and Val Kilmer, who portrayed Doc Holliday. Although Smith made few appearances in the whole story, this has helped him showcase his acting skills and capabilities.
When did his career start?
Aside from his character in Tombstone, Forrie J Smith is also popular for his daring portrayal of a cowboy in Yellowstone. And according to him, his journey as a professional stunt man started when he fell off his horse when he was six years old. His grandpa and dad taught him horseback riding. His earliest TV appearance was when he joined Rodeos when he was only 8.
Smith as a stuntman
Smith celebrated his 21st year in the acting industry in 1989 when he played another minor role in the movie, Desperado. After four years, he also participated in the 1991 series Young Riders. Aside from that, Smith also played notable roles in various television series and films, including the Seven Mummies, Ruby Jean and Joe, and Tombstone.
Fun facts about Forrie
One of his most recent activities was when he joined a charity event called Cowboys Helping Cowboys in February 2022.
One of Smith's hobbies is spending his leisure time with animals. In fact, most of his pictures on his social media accounts are taken with dogs, cows, and horses.
He is also an avid fan of sharing his pictures with his fans on his social media channels.
He loves spending most of his time with his colleagues, whether on- or off-set.
Aside from posting pictures, he also likes sharing inspirational sayings on his social media accounts.
He loves drinking liquor and other alcoholic beverages during parties.
Aside from being an actor and a professional stuntman, Smith is also a social worker who finances the Shriner Children's Hospital.
Forrie J. Smith – a family man
The 62-year-old stuntman, Forrie J. Smith, is married. Unfortunately, we did not find any information regarding his wife. He is a discreet man and doesn't want to share any details about his off-the-work life on his social media accounts.
Forrie J. Smith has an only son, Forrest Smith, who works in the acting industry. Smith is also a loving grandfather to his grandkids. In fact, he posted some pictures of himself and his grandchildren on his social media channels that gained several likes. He did not open up regarding the name of his grandkids.
Controversy
His personality in real life seems to be much more up-beat than that of his characters in Tombstone (1993) or Yellowstone (2018-2022), but he does share the same type of no-nonsense values and work ethic. The 62-year-old actor declined to attend the Screen Actors Guild Awards on Feb. 27, 2022, alongside his Yellowstone co-stars because getting vaccinated against COVID-19 was a requirement for attending.
"I'm not vaccinated. I will not get vaccinated,"
Smith stated flatly in a video he posted to social media.
"I haven't been vaccinated since I was a little kid. I don't vaccinate my dogs, I don't vaccinate my horses. I've never had a flu shot. Never will. I believe they compromise your immunities."
Final thoughts
There are a lot of exciting things to know about Forrie J. Smith. Being a stuntman and an actor, he also deserves awards. His special appearance in different action films and TV series has helped him develop his stage skills.
His portrayal as Pony Diehl in Tombstone shows how professional Forrie J. Smith is in the industry he is currently in.