Tombstone Travel Tips
Your Own Insider Guide to
Get the Best Out of Your Tombstone Travel in AZ!

And Find Out About the Old Wild West...
We created this Tombstone Travel AZ website for you! We're Karen & Bill, residents in town! Yes - we live here! We love Old Wild West History, and love living here!
We want to help you love your trip to our home. We've designed this Travel website to guide you through our town. It's like your own Tombstone American West Travelogue!

Take a Butterfield Stage Tour!
And we help you learn details about the Wild West. That helps you plan for a fun trip to this authentic, Old West town! Learn how and why Tombstone AZ fits into that history. What is it about Tombstone that attracts people to its story? What is it that draws visitors to travel to Tombstone?

People arrive in Tombstone, and often ask similar questions. We can answer some FAQs for you here - right off the bat!

Allen Street is Blocked from Automotive Traffic From 3rd to 6th Streets - Click for More Parking Info!
---
First Time Visitors
We welcome You to our historic Arizona home!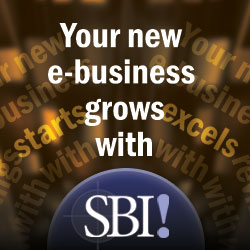 We welcome you to our town! You'll find locals are very hospitable, and glad to have you here. You'll see them walking around in Old West attire.
It's because they love the spirit of this historical town. They love the history. They like taking part in reliving it! We do that ourselves. If you see us - be sure to say hello!
We've gathered everything to help you plan your trip to our Tombstone home, and get the most out of it. Whether you're here for the day, a weekend, or an extended trip!
Ask us any questions we haven't already answered. We'll be glad to help. See below to ask us any questions right now!
Walk Allen Street - Where Wyatt Earp Walked
As a first time visitor, be sure you've read the FAQs above. Sometimes visitors aren't quite sure how to approach this town. If that's the case, we're here to help. Please enjoy stopping by all the areas of our website.
We're always researching more activities, info and history. We continually update to get the best information for you. So stop back often! Tell us what you'd like to know - we'll get it for you.
It may be difficult to see and do everything in one day! Preview our historical town by looking over our website to help you plan what's best for you and your family. It will help you get the best visit! It can also give you a reason to come back - we sure hope you will! And tell others!

---
---
Click for Info & To Start!
Those are just a few of our major suggestions and tips. But that's not all! Check our main menu above for even more that our historical town, and wonderful state offers. Our Site Guide Index helps you get more individualized selections to each & every page in our Tombstone Travel website!

Planning to stay overnight? You don't want to miss our stay-over recommendations. There are also great places to get a pizza, a steak or a burger! OR if you do stay over - to get your Breakfast!
Do you have any specific questions or suggestions? Be sure to let us know below. Enjoy!!
---
---
Been Here Before? - Check in Here!
Great to see you back again! We know you're probably hooked! Just like we are! And all the other locals you see walking the streets in their Old West gear!
What do you want to do this time around? Here are suggestions you may have missed on your previous trip(s). Any suggestions for us? Did you discover anything we haven't mentioned - but should?? Anything you're wondering about - let us know...
Here are some things, we've come up with for return visits. Some of the not so obvious, or newer treats:
---

Maybe one of these would be interesting or helpful...
---
---
---
We'll be glad to answer any questions for you, or take in your suggestions...
---
---
We Know Our Home
We Can Help You Discover its Best!